WARA HOSPITAL in KUWAIT
September 2022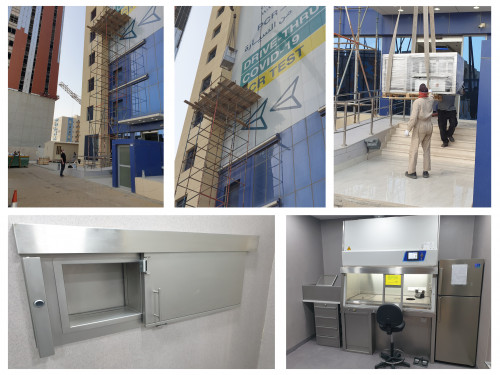 A real adventure we had in Kuwait this month, where we installed already our 2nd hot lab on the 4th floor of the WARA Hospital in Kuwait City
By the fact that the regular elevator was to small, we had to cut a hole in the side wall of the tower and bring everything by crane up.
Still many thanks to my friends at SUMC Mr. Nadeem Srouji & Mr.Youssef el Hajj (0096566881286)
Sheikh Jaber Al Ahmad Al Jaber Al Sabah Hospital in Kuwait
July 2022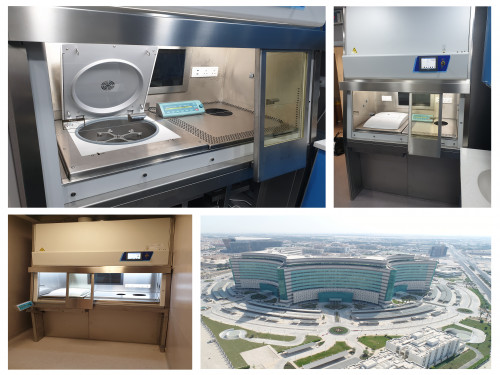 We installed a blood cellabelingsunit in this brand new MOH-hospital inside a Class II cabinet incl. 5mm leadshielding, dosecalibrator waste-needle unit. With thanks to our agent Mr. Youssef el Hajj (0096566881286) and Hettich GmbH Mr Christian Mϋh and Mrs Lucy Tritt.
ISALA Meppel - Netherlands
March 2022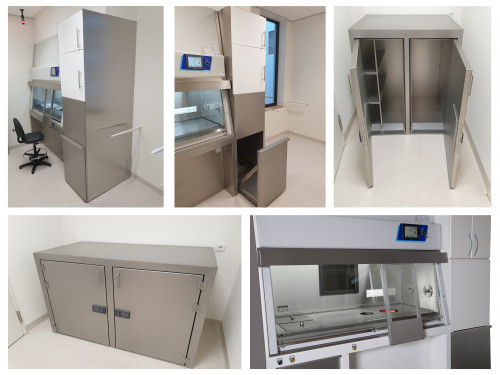 With the construction of the new hospital in Meppel, The ISALA Group realised one of the most modern hospitals in the Netherlands. The complex meets the highest requirements in terms of sustainability, energy saving, hygiene, flexible use of space and comfort.
We have installed the new hot lab for the nuclear medical (molecular imaging) department which included a shielded lam flow cabinet with waste separation, storage cabinet for phantoms, pass through's and common products.